Irosoft went to the very first edition of the Digital Transformation Fair, which took place on April 18 and 19, 2018. Digital technologies encourage businesses to reinvent themselves and to seek out new opportunities. The fair, organized by the magazine Les Affaires, was the perfect occasion to discover new tools and to attend many conferences.
Discover the fair's highlights!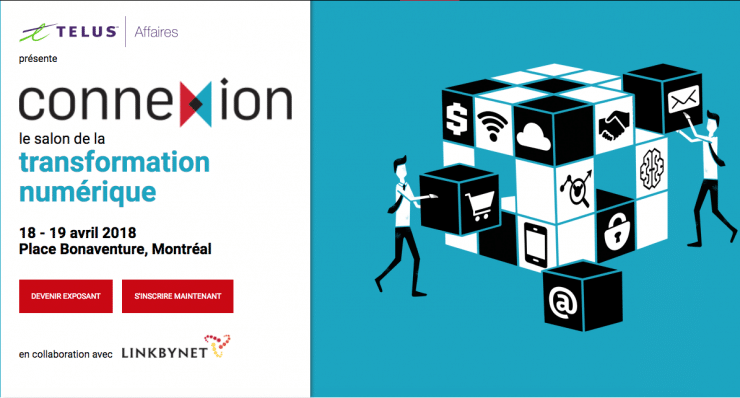 8:00 a.m. — Irosoft is ready!
The whole Irosoft team
An expert in digital transformation, Irosoft absolutely had to participate in this first fair. We were impatient to make new acquaintances and, above all, to present our new website. Our experts were present to answer every question on data valorization and on our consulting services in information management and digital transformation.
Irosoft develops algorithms and products based on automatic natural language processing (ANLP) and modern techniques in machine learning and artificial intelligence (AI). We transform simple information into easily usable, useful data. With our team of specialized and experienced consultants, Irosoft also offers a wide array of consulting services in digital transformation.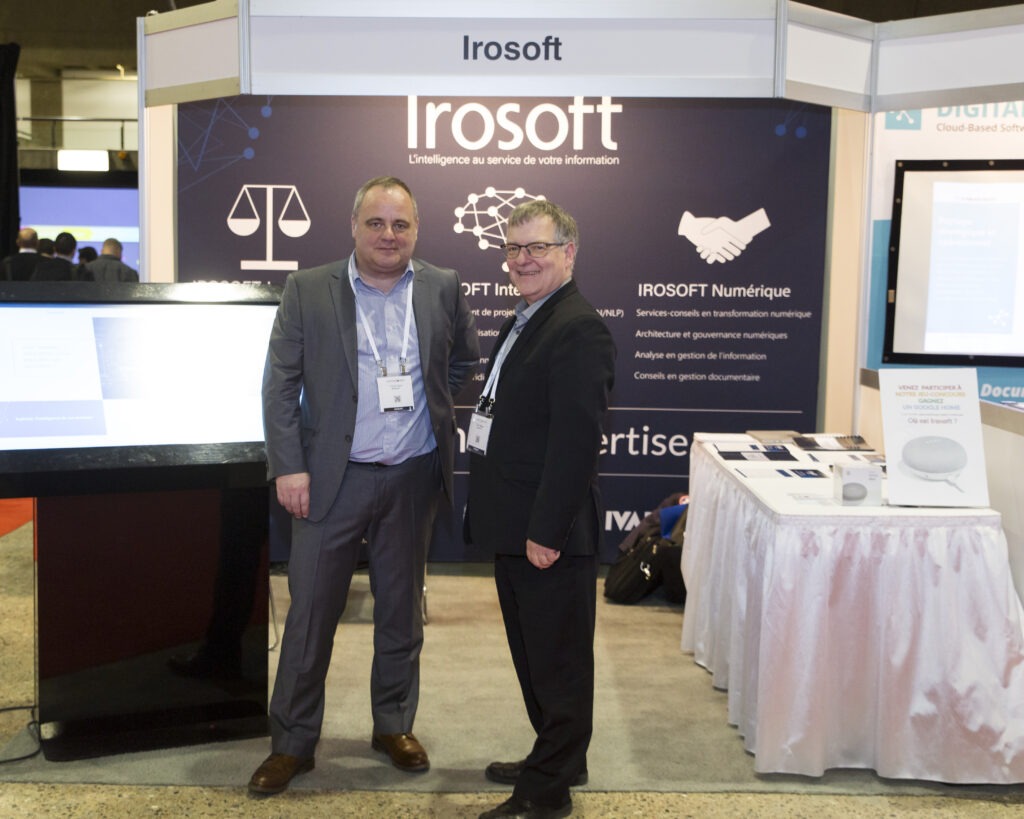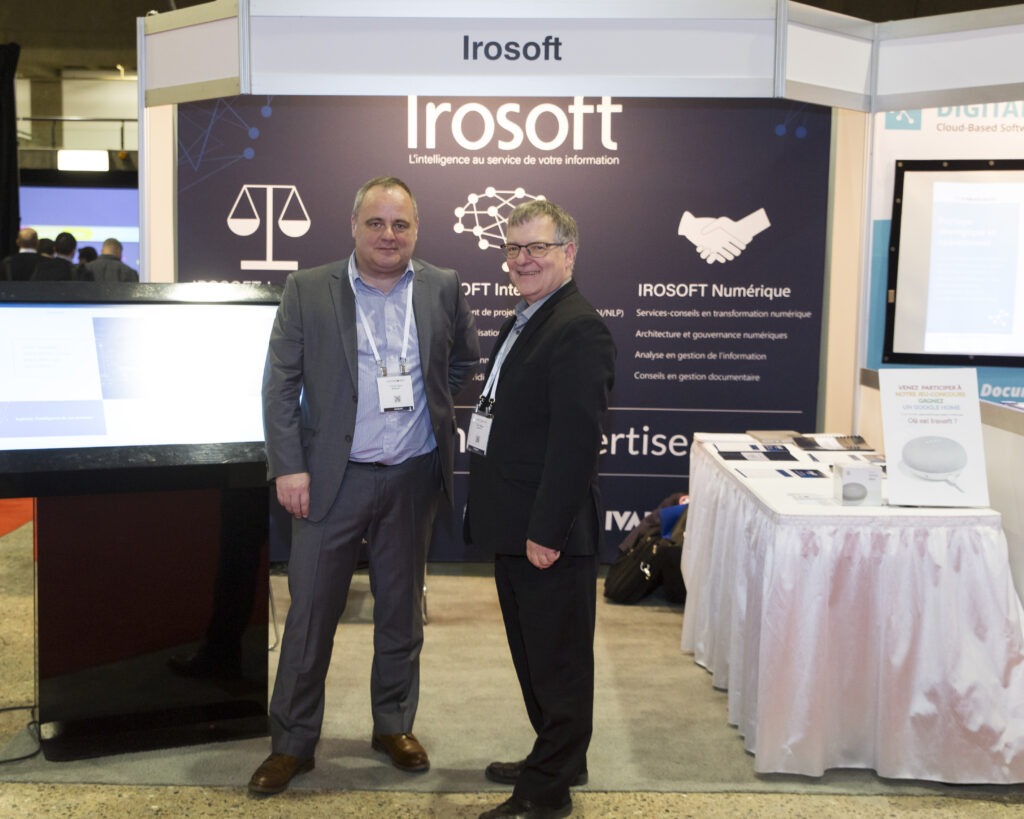 12:00 p.m. — How to become a leader in digital beauty
Franck KOLLMAR,CEO
L'Oréal explained the company's 20-50-100 strategy:
Reaching 20% of digital sales
Having personal contact with 50% of clients
Creating a 100% commitment
OBJECTIVE 1 — REACHING 20% OF DIGITAL SALES
Currently, their digital sales reach 6% of total sales.
To reach their target, L'Oréal seeks to know its users' customer experience by collecting cookies and transactions. When you know your clients better, you can improve your site's offer.
L'Oréal also counts on multi-brand media campaigns. For example, in November 2016, different brands — Lancôme, Giorgio Armani, Yves Saint-Laurent, Biotherm, Kiehl's — collaborated to seduce the Canadian-Asian market.
OBJECTIVE 2 — HAVING PERSONAL CONTACT WITH 50% OF CLIENTS
The next step consists in offering an individual experience using their cellphones at home. In March 2018, L'Oréal acquired ModiFace. This Canadian business specializes in using AI and augmented-reality techniques to virtually try beauty products. L'Oréal will enable its clients to try a new hair colour or to get a diagnosis on the state of their hair.
OBJECTIVE 3 — 100% COMMITMENT
L'Oréal counts on partnerships with youtubers and instagramers to ensure the promotion of their products. In June 2016, L'Oréal even founded its training school for beauty YouTubers.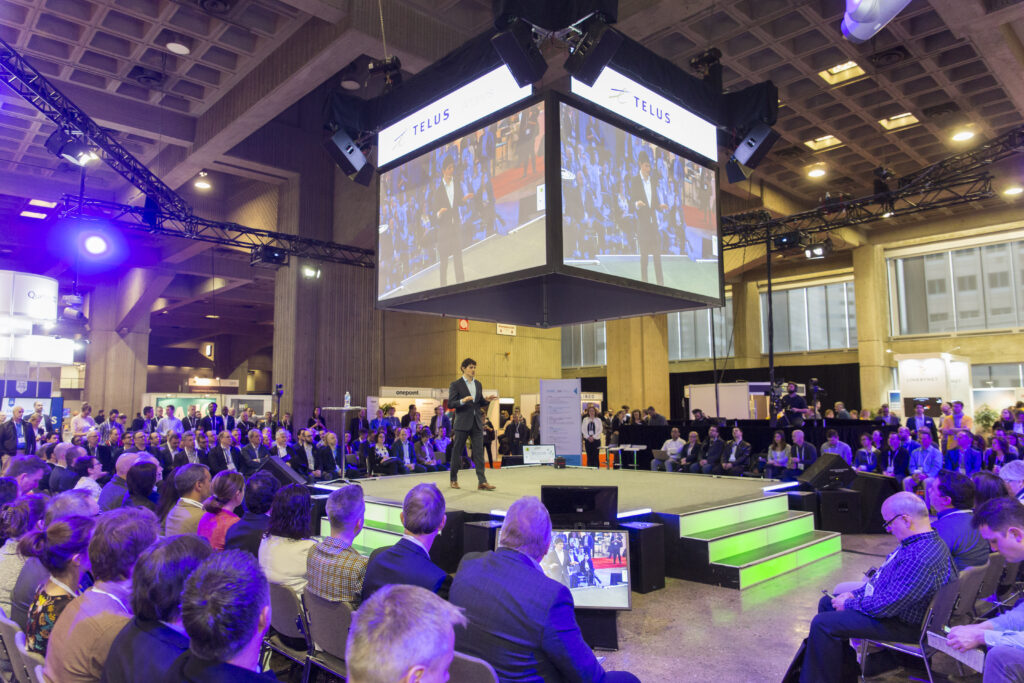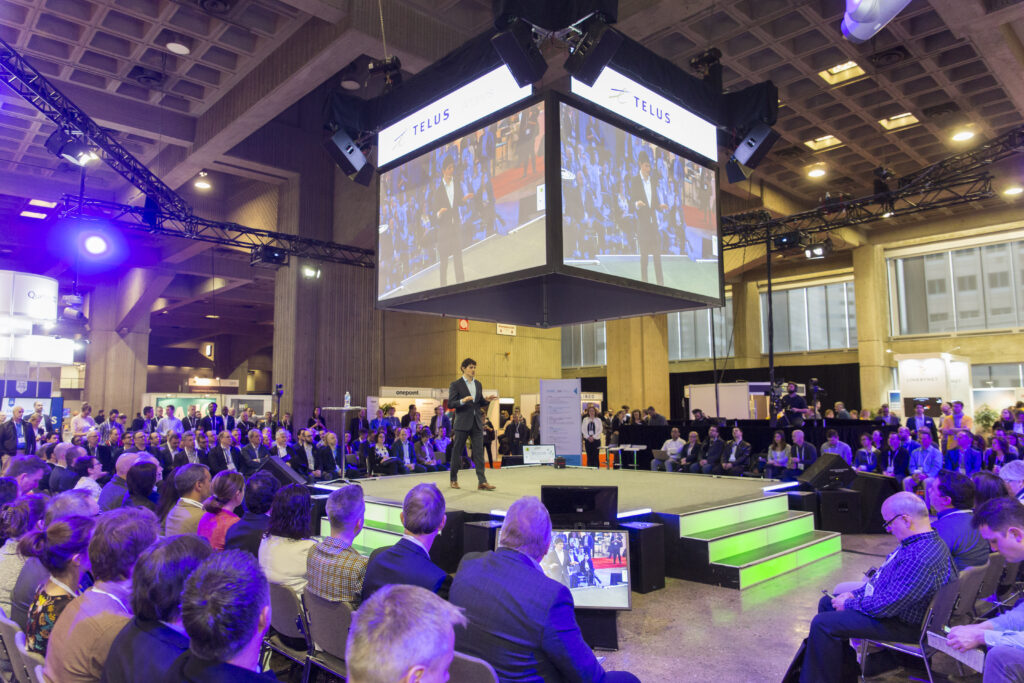 1:30 p.m. — Social media: How useful can they really be?
Presented by VIO NUMÉRIQUE
Social media helps create value and must be considered as an interesting investment for businesses. They can positively change the way your brand is perceived.
WHAT ARE THE KEY STEPS IN THE CUSTOMER'S EXPERIENCE?
Step = interaction between your brand and the customer
Create awareness: base your ads on your target's interest or on its purchase intentions. It's especially important to optimize your contents.
Seduce: polish your image and use the emotional aspect thanks to quality videos. Interact with your fans and your subscribers. Listen to them and integrate their feedback.
Encourage: first make them aware of you, then make them love you… now, encourage your target by configuring your catalogue.
Create a community: that's what's profitable in the long term. Respond to complains, consider them as opportunities for discussion. You could even benefit from it and improve your branding.
Recommend: when your clients recommend your products, it will increase your branding. Let your clients tell their stories and their experiences.
3:00 p.m. — AI is no longer a thing of the future
Présented by SIA INNOVATIONS
The future is now. At any rate, in the next few years. AI is no longer a concept, a myth, or a fantasy. Diagnosing rare diseases, anticipating catastrophes, using driverless cars, AI seems to be full of promise.
In 2011, by winning Jeopardy!, America's most popular game show, IBM enabled the computer to take a step forward in its race against human beings. To win this gamble, IBM "fed" its computer more than 15,000 gigabytes of information. Indeed, the machine still needs help: humans need to collect and prepare data for it. What we need to remember is that what matters most is not the algorithms, but the "data that enables us to develop them."
FROM SEGMENTATION TO THE COGNITIVE MARKETING APPROACH
Previously, we talked a lot about market segmentation. Now, the prevalent approach is cognitive marketing. Cognitive marketing is the application of artificial intelligence, machine learning, and automation to the field of B2B and B2C marketing, which can unveil unexpected trends and behaviours. A communication strategy that uses AI is adapted to each customer depending on their behaviour, their commitment, and their preferences. It continually optimizes itself in real time to offer a customized experience.
For example, the Starbucks application does not simply seek to know who you are, but also what your interactions are. If you buy your coffee at 7 a.m., it's most likely that you then go to work. So why not offer a discount if you buy some for your whole team? Our machines keep pushing the limits when it comes to knowing consumer behaviour.
8:00 p.m. — Daily recap!
The first day is over. It's the perfect time to recap the latest trends in the digital transformation field. Irosoft conducted its investigation and proposes an article on the important statistics to remember! !