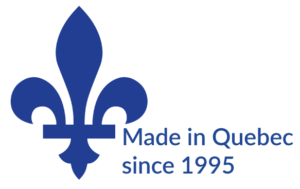 Our Services
Client Testimonials
Irosoft relies on a professional, innovative, and dynamic technical team that never shirks a challenge. Thanks to its important knowledge and experience in the legal field, Irosoft's team was able to understand, even decode DJC's needs. Thus, it was able to propose the right solutions that were always aligned with our users' needs.
In a desire to offer quality service, the company's representatives developed and maintained solid business relations within a continually evolving work environment. They were able to create a climate of trust that still exists today.
To improve the overall quality of our documentary database, we used DOCUTHÈQUE SLS, which enabled us to quickly analyze the content of several millions of files and terabytes of data.
With DOCUTHÈQUE SLS, we were able to keep working in our source documentary system during the metadata restructuring and enhancement processes performed by DOCUTHÈQUE SLS. It didn't impact our regular operations.
Irosoft's experts were highly competent in terms of information management in the context of unstructured documents, information extraction, and data enhancement.
Irosoft relies on a team of high-calibre experts that are credible and that deliver as promised. I recommend this company to any organization seeking real experts.
One of the main aspects of this kind of project is data architecture, which requires an important sectoral analysis. Your team members that work with us show an irreproachable professionalism and work ethic.
The coaching we get from Irosoft when defining the solution's data architecture, governance, and implementation planning is of great value to our College.
The excellent communication channel we were able to establish and maintain is one of the things that differentiate the Irosoft team as it facilitates exchanges and an openness throughout the project's evolution.
+400 Interventions
+200 Clients
+20 Years of experience