IROSOFT INTELLIGENCE
Seeking to harness your data?
Harness your data's intelligence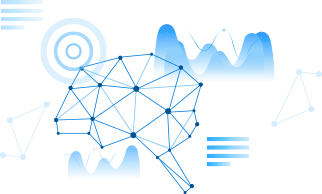 Irosoft creates customized technologies and algorithms to analyze and valorize your company's data.
Discover our Centre of Expertise
Irosoft Intelligence's Centre of Expertise creates innovative solutions in data valorization and integrated document management (IDM) that meet our customers' needs.
Irosoft's expertise can help you on your way to digital and technological innovation.
Enter the world of AI!
Data Science
+
Data Science
Operational research
Data analytics
Machine learning
Information Valorization
+
Information Valorization
Enhancement
Automatic classification
Pruning of similar and identical documents
Digital debris elimination
Legacy data reuse
Information asset exploitability
Extraction, Analysis, and Transformation of Legacy and Big Data
+
Extraction, Analysis, and Transformation of Legacy and Big Data
Semi-structured and unstructured data
Data acquisition
Metadata extraction and conversion
Data sanitization
e-Discovery
Transformed data portability
Development of Innovative Technologies and Algorithms
+
Development of Innovative Technologies and Algorithms
Customized technologies and algorithms
Automatic natural language processing (ANLP)
Open text analysis
Language identifier
Aggregation of similar documents
Vocabulary extraction
Data exploration
Lemmatizer
Information Integrity and Legal Security
+
Information Integrity and Legal Security
Digital vault
Systematic content hashing
Secured search engine and index
Complete chain of custody
Code encryption
Integrated Document Management
+
Integrated Document Management
Sharing and collaborating
Smart storing and archiving
Compliance to regulatory framework
Information security
Traceability, integrity and probative legal value
A Solution Adapted to your Industry